What are Different Types of Printers?
When it comes to printers, there is a wide variety of options available to cater to different printing needs. ExcelTechGuru.com, a trusted online retailer, offers a diverse range of printers to meet the requirements of individuals and businesses alike. In this article, we will explore the different types of printers available at ExcelTechGuru.com, providing you with essential information to help you choose the right printer for your specific needs.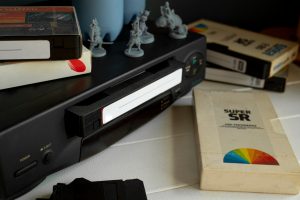 Inkjet printers are one of the most popular types of printers on the market. They work by spraying tiny droplets of ink onto the paper to create text and images. Inkjet printers are versatile and can produce high-quality prints, making them suitable for a variety of applications, from documents and photos to graphics and artwork. These printers are available in both color and monochrome options, providing flexibility in printing choices. These printers are suitable for both home and office use, providing excellent results for a range of applications. Inkjet printers are often preferred for their ability to produce detailed and high-resolution prints. Experience the versatility and reliability of inkjet printing with ExcelTechGuru.com. Explore our collection of inkjet printers, select the one that suits your needs, and elevate your printing experience with high-quality prints. Trust ExcelTechGuru.com to provide you with the latest inkjet printer technology and excellent customer service.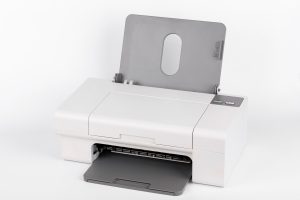 Laser printers utilize laser technology to produce prints. They use a laser beam to create an electrostatic image on a drum, which attracts toner particles that are then transferred onto the paper. Laser printers are known for their fast printing speeds, crisp text, and precise graphics. They are often the preferred choice for businesses and offices that require high-volume printing and professional-quality outputs. With laser printers from ExcelTechGuru.com, you can enjoy professional-grade prints for a variety of applications, including documents, reports, presentations, and marketing materials. Our laser printers are available in both monochrome and color options, allowing you to choose the one that suits your specific needs. Trust ExcelTechGuru.com to provide you with top-quality laser printers that deliver consistent performance and professional results. Enhance your productivity and printing capabilities with our range of laser printers.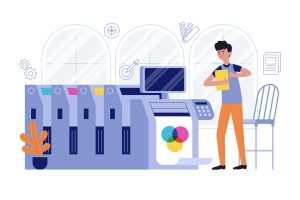 All-in-one printers, also known as multifunction printers (MFPs), combine multiple functionalities in a single device. These printers can not only print but also scan, copy, and sometimes even fax documents. All-in-one printers are versatile and space-saving, providing convenience and efficiency. They are suitable for both personal and small office use, offering a comprehensive solution for various printing needs. These printers are equipped with advanced features that enhance productivity and efficiency. You can easily scan documents and convert them into digital files, make copies of important documents, and send and receive faxes if needed. The ability to perform multiple tasks from a single device saves you time, money, and effort. Invest in an all-in-one printer from ExcelTechGuru.com and experience the convenience and versatility of having multiple functions in a single device. Streamline your printing and document management tasks, improve productivity, and enjoy the benefits of a compact and efficient solution for all your printing needs.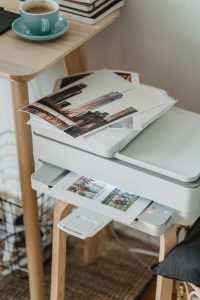 Photo printers are specifically designed to produce high-quality photo prints. These printers use advanced inkjet technology and specialized inks to ensure accurate colors, sharp details, and long-lasting prints. Photo printers are ideal for photographers, artists, and anyone who values exceptional print quality for their photographs or artwork. They come in various sizes, including compact portable models for on-the-go printing. ExcelTechGuru.com understands the importance of preserving your precious memories and capturing the beauty of your photographs. That's why we offer top-quality photo printers that deliver exceptional results, enabling you to showcase your creativity and cherish your special moments.
Wireless printers offer the convenience of wireless connectivity, allowing you to print from multiple devices without the need for direct cable connections. These printers can connect to your computer, laptop, smartphone, or tablet through Wi-Fi or Bluetooth, providing flexibility and ease of use. Wireless printers are perfect for modern, connected environments where multiple devices need to access the printer.
Dot matrix printers are a more traditional type of printer that uses a matrix of tiny pins to strike an ink ribbon, creating characters on the paper. While they are not as commonly used today, dot matrix printers are still favored in specific industries, such as manufacturing and logistics, due to their ability to print multipart forms and carbon copies. These printers are known for their durability and ability to handle continuous printing.
In conclusion, ExcelTechGuru.com offers a comprehensive range of printers to suit different printing requirements. From inkjet printers and laser printers to all-in-one printers and photo printers, there is a printer type available for every need. Additionally, wireless printers and dot matrix printers provide specific functionalities for modern and specialized applications. Visit ExcelTechGuru.com to explore their collection and find the perfect printer that meets your printing needs.