This is the ultimate guide to download all attachments in AOL Mail.
AOL Mail brought by Verizon communications provides web-based email services for customers and has formed a good reputation along with other email service providers.
A platform that serves people not just with mail services but also many other extensive features that have made their lives easier.
There are many features that are included within this platform such as high storage, uploading, or the feature of AOL mail download all attachments in which one can download and upload multiple attachments at once, the security of data as well as redirecting spam directly without one having to interfere with it. 
Create and manage an AOL Mail account
Step 1: Open the web browser that you use and go to the site AOL.com.
Step 2: Find the option of logging in or joining in and then click on it.
Step 3: Find the option of 'Create an Account' and click on it. 
Step 4: A window will appear with a form. Fill the form with the correct credentials and information. 
Step 5: After making sure that all the fields have been filled by you appropriately then click on continue.
Step 6: After this process has been completed, one will have to verify their mail. The mail that you have provided in the form will receive a confirmation email, go to the mail and confirm having made an account.
Step 7: Once the email is verified, the process of making the AOL account is completed and ready to use. 
Now that one has an AOL account and is also familiar with the features and benefits of having an account, let us highlight one of the topics that many people bring up-
Can AOL mail download all attachments? The answer to this is yes. It is true that AOL mail downloads all the attachments and is possible. Not just that but it has also made using this mail provider service by AOL much convenient easy and attractive for users. 
It is obvious that in today's world where people receive and send thousands of emails, most of them include various documents, files, notes being shared over it.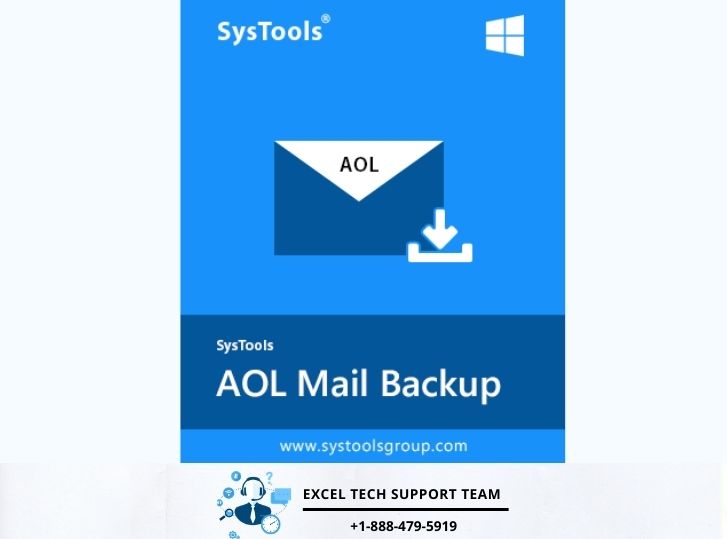 People have the ability to now send multiple attachments all at once in the mail which has certainly made the task of sharing documents and files easy and stress-free, be it sending any attachment or receiving it, the process has surely gotten convenient. 
That is why AOL mail downloads all attachments easily which makes the process much easier and smooth for the customer than going through the entire process of downloading a single file one by one manually. 
An Ultimate methods to download all attachments from AOL Emails:
Let us look into the manual method so that the AOL mail download all attachments–
Method 1: Direct Approach
Step 1: Go to the browser or the app on any of your devices and login into the AOL account. Please make sure you already have signed up for the AOL account, if not then do so. 
Step 2: Once you have filled in the login and password and logged in, your AOL mail account will open.
Step 3: Search the mail icon button which is also your inbox and then click on it.
Step 4: The inbox with all the mails should open up. 
Step 5: Once the window opens, find the mail that contains the attachments or the pictures that you want to download at once.
Step 6: Find the option of 'Attachment file' and click on it.
Step 7: Then click on the 'Export' icon/symbol to proceed.
Step 8: Once it has been pressed, all the pictures that are the attachments will be saved successfully on your device. 
Method 2: Alternative method
Step 1: In the alternative option, open your mail account again.
Step 2: Go to the mail or the message that contains the pictures and click on it to open it.
Step 3: Open the attached picture and click on the download button to save it to its desired location. 
So, this is where most of the manual methods stop and one does not have a lot of other options in case they are looking for more ways to download attachments. 
However, there is another way that is not direct or manual but can definitely be looked into for the purpose of convenience and comfort. 
Method 3: Automated methods/Third-party tools
Step 1: The third and final option is that of downloading third-party tools available on the internet. These are some tools or applications that are trusted, reputed, and well known enough for people to place their trust in.
Step 2: Reliable and trustworthy, these methods may not be manual and direct in their approach as to avail their services, one has to download a tool (many like SysTools, Mail attachment downloader, and many others) but this automated method helps one get their job done and complete their task within minutes without any hassle. 
Step 3: One can simply download one of these tools, run the AOL option of the backup tool, and then enter the login credentials appropriately.
Step 4: Once it is done, then choosing the appropriate file format in which one wants the attachment to get downloaded. 
Step 5: Then apply the filter option to save attachments only from the desired mail.
Step 6: Then begin the downloading procedure for multiple attachments. 
Conclusions:
AOL mail account is definitely a go-to platform for any service, however in case of such glitches with patience, one can still complete their task easily. If the manual way of downloading attachments is lengthy and time-consuming then one can always download the third-party tools for convenience and time efficiency. 
We hope by now you have effectively solved the issue of Download all Attachments from AOL Emails.
However, if the above-mentioned methods fail to work then we will have to contact Online Technical Support
(Call @+1 (878)-999-8893 TOLL-FREE)
We provide 24/7 services with customer support and guarantees customer satisfaction. Best solutions are provided just by sitting at home and solving the error issue with the help of expert professional technicians.
watch the video for more info :
Read these given articles related to your query may prove useful for you :
Steps to Delete an Xfinity Comcast Email Account
[Fixed] Comcast email problems 
How to Fix Email rejected by the Server