POP3 Server Not Responding
The error of POP3 server not responding is no stranger to any technology user.
Post Office Protocol Version 3, also commonly referred to as POP3 Server is a simple and standard mail protocol that allows one to receive and restore mails where one can access them even if offline. However, when they are downloaded locally on your client server, it is removed from the online email server which might turn out to be an issue if you someone has a habit of accessing their mails from different devices and platforms.
Sounds easy and accessible right? Not all the time. Technology may have made our lives easier but not without the catch. One of those catches could be the major issue that comes in a headline that says, POP3 Server not responding.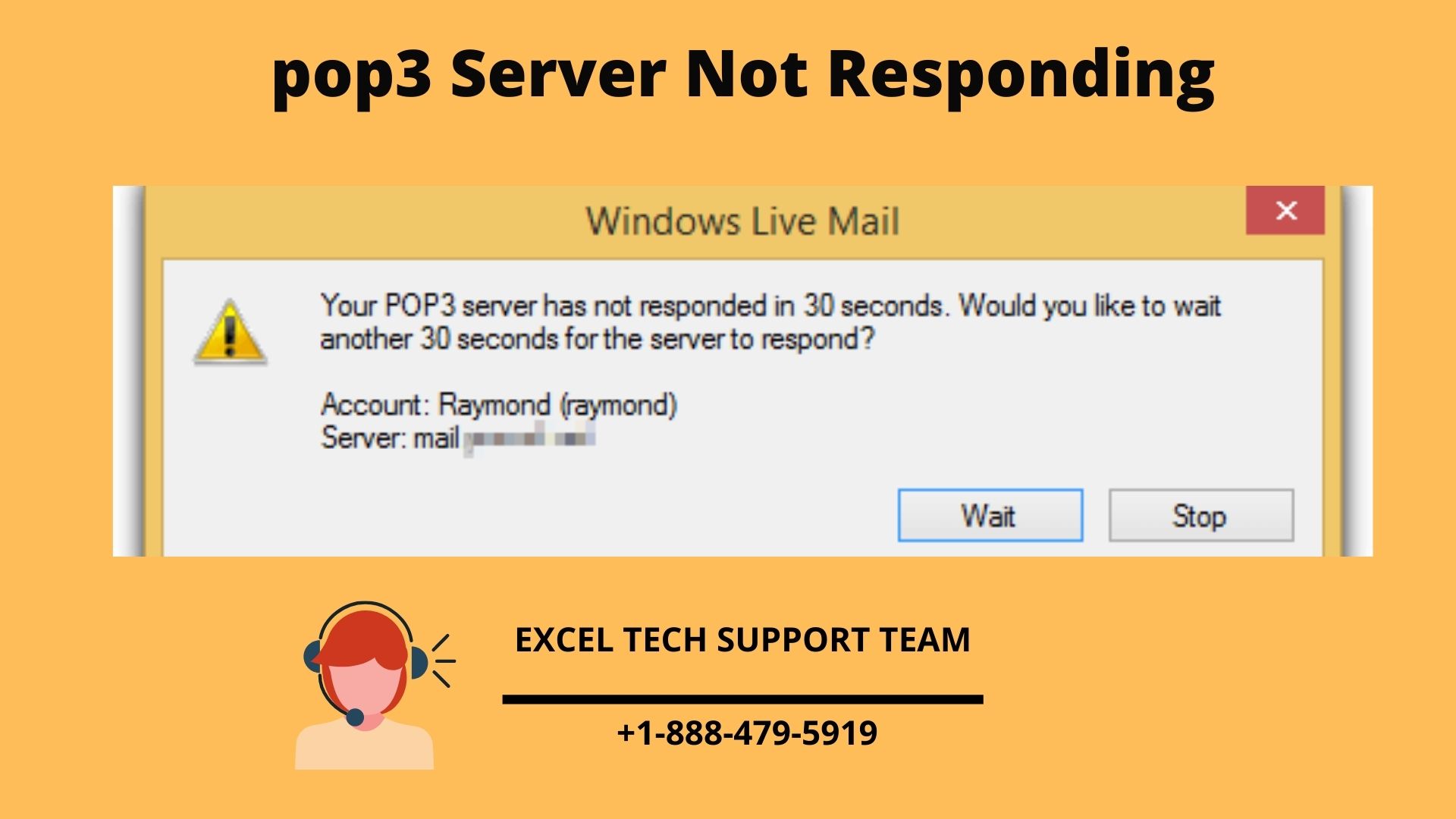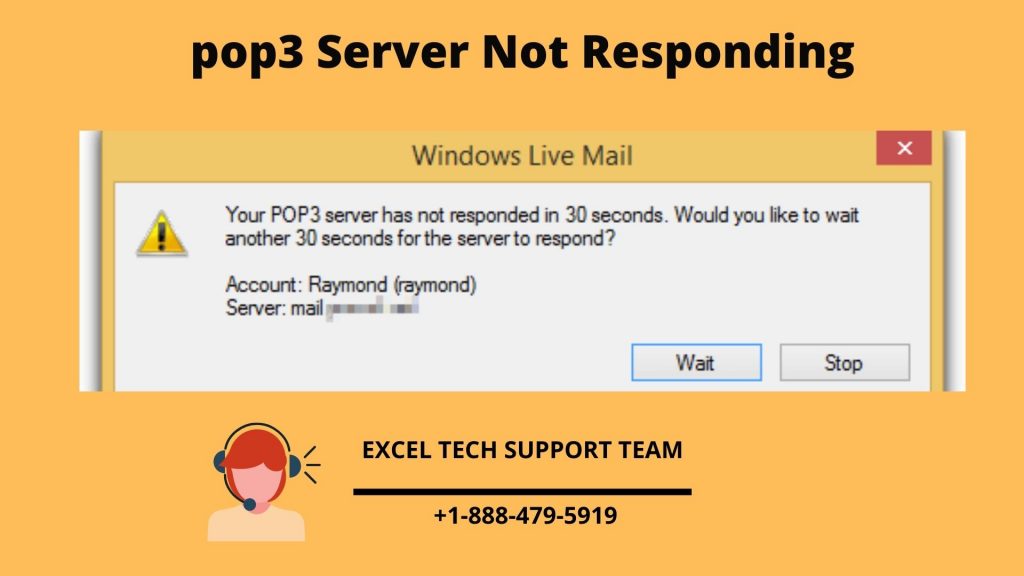 However, anyone using an email client server on windows may have faced this issue of POP3 Server not responding at least once or more than once.
There can be many underlying causes for this issue why the pop up highlighting "POP3 Server not responding, would you like to wait another 60 seconds for them to respond."-
Main Causes Of POP3 Server Not Responding
One of the major causes of this could be faulty internet connection or it could be that the connection between your computer and mail server is not stable.
The timeout that the server is getting is less.
There is probably a security or prevention program on the computer that is preventing the pop service which is why the icon of POP3 Server not responding is being highlighted.
Thus either one of these reasons or probably something revolving around this area is the reason for the issue or to solve it one can try to opt one of these methods;
Methods to Solve POP3 Server Not Responding
Increase the timeout value of the server-
The reason for this is that your Pop3 server will get the desired time to run its course and will not have to operate in a limited time which is forcing it to shut.
To do that;
Open Windows Live Mail and click the properties option is the Account Settings
On the new screen that just opens go the advanced tab and you will see an icon that showcases server timeouts title
Increase the time value there through the slider available and it should be done.
Verify your installed anti-virus or any firewalls application-
Chances are one of these firewalls settings are preventing the POP3 server to stop which is why the issue is arising. Try to turn these off and then run your service again, if the problem disappears then that means there was your bug.
Rechecking server settings and application-
On your device, check the email client service and go to its account settings,
In the settings option, choose the account which you want to go through and check its configuration settings.
Go through the port number and the name of the server, if you find out that the details mentioned are wrong or old, then update the details, edit and modify it accordingly.
The encryption type should be updated and proper
4) Similarly, check and increase other timeouts–
Try to make sure that other service timeouts, like Microsoft outlook server or bat server timeout, is also increased with right and updated settings along with an email tray server, most of these have a slider which is similar to each other and should not create an issue or chaos for you.
These are almost all the trial and tested methods that have worked for various people for different mail client services and if the problem persists, then one can always refer to a technical professional and get it checked and fixed from their end without any delay.
We hope by now you have effectively solved the issue of POP3 Server Not Responding
However, if the above-mentioned methods fail to work then we will have to contact Online Technical Support (Call @ TOLL-FREE)for help. We provide 24/7 services with customer support and guarantees customer satisfaction. Best solutions are provided just by sitting at home and solving the error issue with the help of expert professional technicians.
You can also watch our video to solve your problem easily:
Read these given articles related to your query may prove useful for you :