Excel Tech Guru has helped us scale one of the most important tasks in digital media businesses – IT! We're really grateful, having worked with them for the past couple of month.

Very excited to be working with such a talented IT support company. We're able to address and resolve any networking issues as soon as they arise thanks to them.

As always, a pleasure to work with! We have found this relationship to be very fruitful and Excel has helped us accommodate growth with ease.

I say this with pride that Excel Tech Guru has helped my startup keep scalability in check with growth. Most of our IT needs are managed by them, always to perfection.

Excellent repairs as always! We've been working with Excel Tech Guru for years and they've always lived up to their reputation.

Thanks again for continuing to help us overcome our IT challenges time and again. Excel Tech Guru is the most reliable and customer focused IT support firm we've worked with!
Eric Turner worked with me for about 2 hours setting up your program and fixing my program. He is an exceptional person and does fine work. He even put up with my lack of understanding by explaining concerns to me. I give him an A+++.
Brian Richie has assisted me greatly many times. The service has been great with Excel Tech Guru from many years.
excellent computer work and very well spoken tec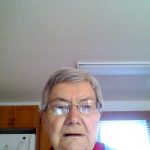 I had an wonderful service from Exceltech Guru for my 2 computers. Brian was very patience with me all the time and he is the best.
Every thing is working great and the services that what i have received from EXCEL TECH GURU is worth it then what i had already paid for the services.Thank you EXCEL TECH GURU good and great services.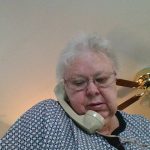 It has been another successful repair. Thank you excel tech guru for all your services and support on my computer I would like to suggest about your services to my friends and family too thanks BRIAN RICHIE.